I was exploring the woods one day when we spent another weekend gold panning at Byron, Maine. And these weed flowers are all over the place. They may look ordinary to me. Well, they are indeed ordinary. But I was amazed how the photo turned out when I took a snapshot on macro.

Thought of sharing it with you. Oh by the way... can anyone tell me the name of this flower? I am ignorant on this department. LOL Thanks.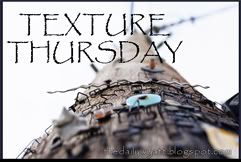 This is my entry for Texture Thursday Meme hosted by
The Daily Wyatt
.
For more Texture Thursday entry... Click HERE!